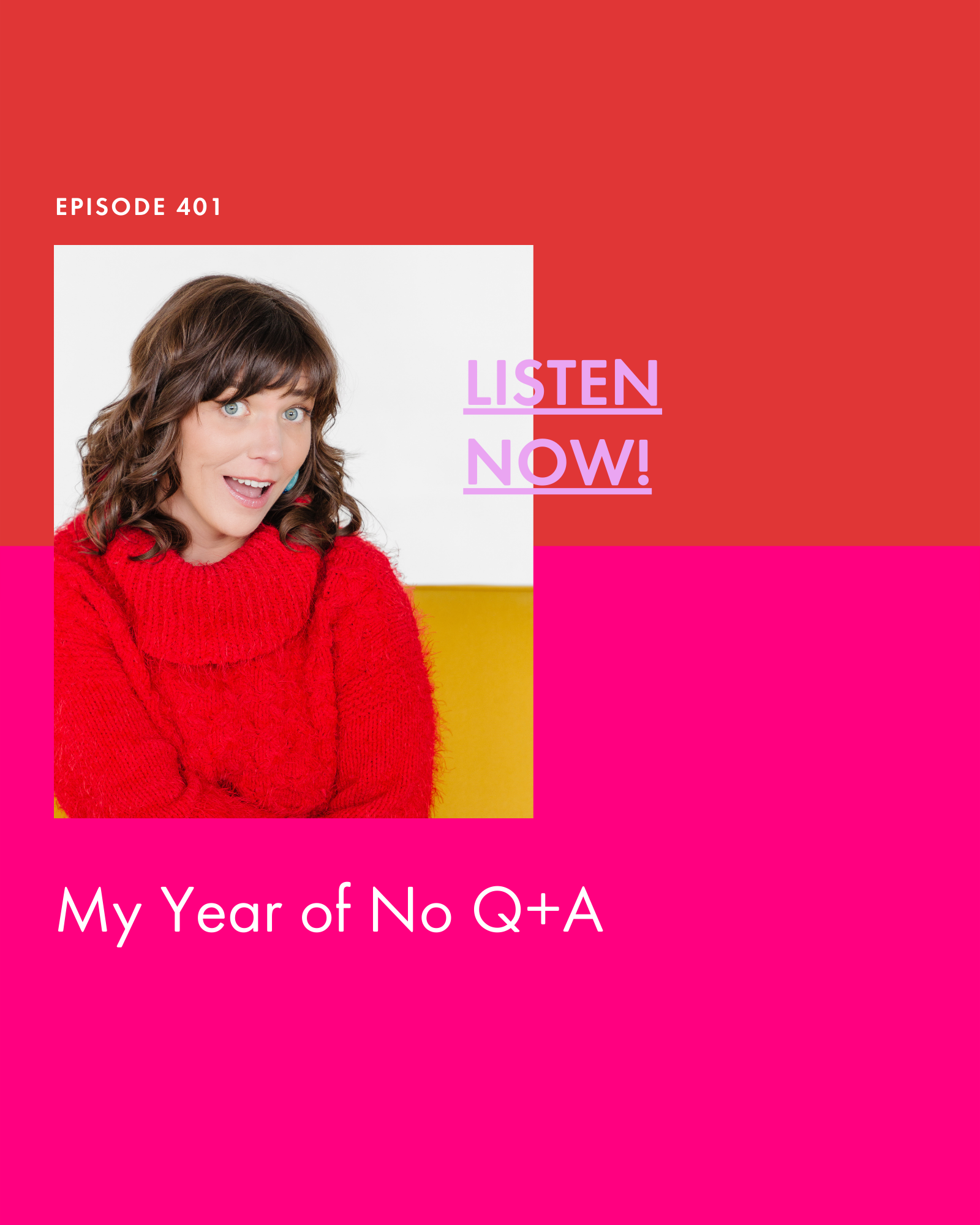 Listen Now:
Full Episode (Right-click to download)
Welcome to Part 2 of the LIVE 400th episode Zoom party where I open up the floor to questions about 2022 "My Year of No" and giving up social media for a full year (or…forever?). Join me and members of the audience as we question and answer what this shift is going to mean for me, how to say "no" in a way that's expansive, and what happens when it's eventually time to say "yes."
Is this a big ole change? Yup. Is there a possibility of "failure"? Totally! Am I taking this opportunity to experiment with ways to open my life up to more moments of joy and magic? Absolutely. I'm willing to hypothesize that it just might be worth it. Have questions that weren't answered in this episode? Head over to TiffanyHan.com/asktiffany and let me know what you're curious about.
make things happen
Now through 1/31/21, you can access Tiffany's Making Things Happen Mini-Course for FREE! Grab this offer before the price increases and start making things happen!

find your spark
Secure your spot in one of Tiffany's upcoming small group coaching sessions! This new type of 90-minute coaching session will help shift you into a new realm of possibilities. Sign up here: Business | Life/Personal!
have questions + suggestions?
Click HERE to ask Tiffany any lingering questions or suggest your favorite changemakers you'd like featured on the podcast!
resources mentioned